About Dr. Stephene Loremy
Dr. Stephene Loremy is the founder, owner of Stephene Loremy Ministries, Inc, owner of Dreamlight High School, author of "An Effective Sunday School in the Midst of 21st Century," along with three other unpublished titles. Dr. Loremy is a religious leader, a church member at First Haitian Free Church of Nazarene by Faith of Orlando 220 South Orange Blossom Trail Orlando, Florida 32805 from July 1992 to the present. His current Pastor is Dr. Marc Elie Adolphe and Senior Pastor Dr. Joseph Gardien Divra.
As a matter of fact, Dr. Stephene Loremy taught Sunday school for nearly 25 years combined. He is the Founder, Principal, and teacher at Dreamlight High School. Nevertheless, to start secondary school was not easy at all. He was born the youngest child in a family of eight children. However, his mother had a set goal: "From all of my children, I must have at least one to graduate from college." God kept her thought and chose her son Stephene.  His mother decided to work hard in the farm, sometimes late into the night, to support him all the way. Stephene attended secondary school at Faith Baptist College Mole Saint Nicolas.
In 1992, Stephene left Haiti. He entered the United States with two specific goals: to work and continue his education. In fact, it was not as easy for him as he thought, but he had a few cousins Merlicier and his wife Issamene Olizia and Jean Claude Firmin, that supported him for nearly a year. It took Stephene time to learn and master the English language, but it was worth it. In 1994, he decided to enter Valencia State College (formerly known as Valencia Community College). A few years later, he decided to go to a trade school – Mid Florida Tech in Orlando, where he studied Appliance and Refrigeration. From there, he started working on his profession; it showed him that education is really important.
In 2004, Stephene started a new career at Nova Southeastern University, where he earned a bachelor degree of business, a master degree in education, and a doctorate degree in higher education. Unfortunately, he did not complete his doctorate degree in higher education because of the death of his sponsor, who was his wife. She died of leukemia, a cancer of the body's blood-forming tissues, including the bone marrow and the lymphatic system. Later, Stephene remarried, and his new wife is Venite Jean Louis. Both together have two children: Faith and Stephen Jr.
Afterwards, Dr. Loremy decided to embark on religious education from Cornerstone Christian University where he earned a Master degree of Arts and Theology and a Ph.D. in Pastoral Leadership. Indeed, he never wants to stop learning; recently, he just earned a doctorate degree in "Doctor of Ministry in Biblical Counseling" from Andersonville Theological Seminary. After all, he yearns to share his knowledge with people in his community and around the world. Continuously, Dr. Loremy values education with all his heart.
Indeed, Stephene has persevered and has never given up on his goals to end illiteracy in the community where he is currently living and in so many other communities around the world. It can truly be said that his passion for education is very strong, and he is willing to share it with everyone.
Building a Better World for Children
Join us in educating, nurturing, and feeding those in need. Young people are redefining global citizenship by addressing issues like inequality, exclusion, governance, job instability, and technology. Together, we can make a sustainable impact!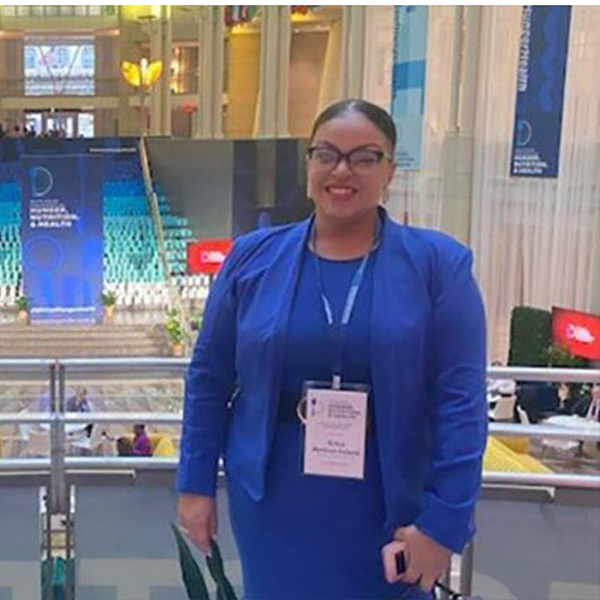 Being selected as one of Feeding America's Amplified Voices of Neighbors with Experience...